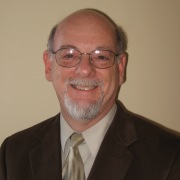 Dr. John A. Szczepanski offers comprehensive eyecare services in his private office, or home visits for the house-bound.

   Dr. Szczepanski is an experienced eye doctor.  He has had a solo, private practice for over thirty years, and currently practices in Laurel Springs.  During this time he has also been a staff doctor at the Camden Eye Center, and Vision Examiner in the Camden City Public Schools.

   In 1993, Dr. Szczepanski became one of the first optometrists in the state to receive a therapeutics license to prescribe medications to treat eye diseases.

   He is a graduate of the Pennsylvania College of Optometry, and is a member of the national and local optometric societies.

Dr. John A. Szczepanski

Medical Optometrist